You need your shipment on time, at the right time, and we're here to deliver.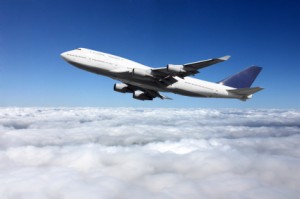 Our twenty-four hour turn around time means that you can have your order at your local airport or on your doorstep the day after you place it. Call, email, fax, or submit an order through our site by 11 AM EST Monday thru Friday, and we will have it to you the next day.1
We know that every dollar counts, and you don't like wasting money on expensive shipping charges. The high volumes we ship with our shipping partners means huge discounts on shipping, and we pass the savings on to you. Choose from two shipping options:
UPS Next Day Air
Don't have time to make it to the airport to pick up your shipment? That's no problem with our UPS Next Day Air shipments. Your shipment will be packaged late in the afternoon, picked up by UPS that evening, and transported directly to your doorstep by 10:30 AM the next morning. A tracking number will be emailed to you so that you can follow the progress of your shipment. This option is best for customers who want the convenience of door-to-door delivery.
Southwest Air Freight
Have your order shipped through Southwest Airlines and available for pickup at your local airport. Your order will be packaged in the afternoon, transported to our local airport, and available by the next morning for you to pickup. Less time in the box means less stress on the fish. This option is best for customers who want the cheapest possible shipping rates, and are close to an airport.
Find more information on shipping methods and rates.
Support Center
Questions about fish health? Shipping procedures? Koi varieties? Contact us with any questions you have, and we will be glad to help.
800-334-5257 | staff@blueridgekoi.com
1. Friday shipment to arrive on Saturday is available to limited locations in the continental US. Contact us for more details.