We have some very exciting live koi and goldfish items available for the week of June 2nd. Some of these are not available all the time!  Dealers, view our current Availability List.
Jumbo Fantails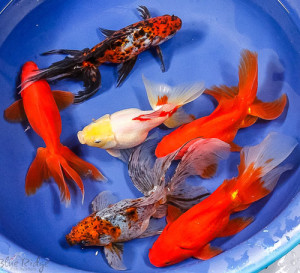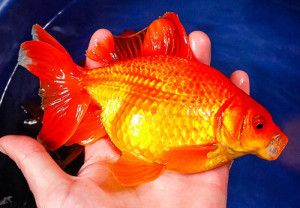 For a limited time we have Jumbo Fantail for sale.  These retired broodstock fish average about 8 inches in length, and all have great color!
8-10″ Premium Select Koi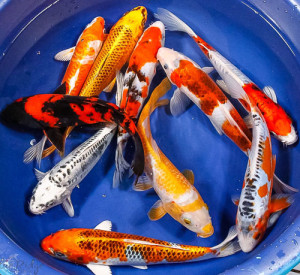 Our 8-10″ Premium Select Koi are particularly high quality this week.  A great mix including many different varieties!
4-5″ Mixed Fantails
For the first time this season, we have 4-5″ Mixed Fantails available.  This is a truly great mix, including Red, Sarasa, Calico and Red and Black Black Moor fantail goldfish!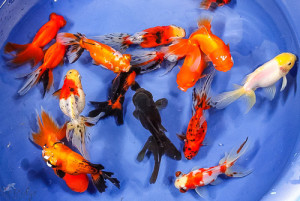 Qualified dealers can view our Availability List or start your order.  Not a dealer?  Apply for a Dealer Account now.