We continue our Reader's Choice series today with a true gem among Butterfly Koi enthusiasts – Gin Rin Hariwake Butterfly. 
Hariwake are highly prized among koi hobbyists.  The bright, vibrant yellow of top quality Hariwake cannot be found in any other variety.  Coupled with a bright white base, the yellow will really pop in your pond.  Add to that some bright and sparkly gin rin, and you've got a true stunner.
So, let's take our pick.  Assume that all three butterfly koi pictured below are 10 inches in length and a little over one year in age.  Which would you pick to take home as an addition to your pond?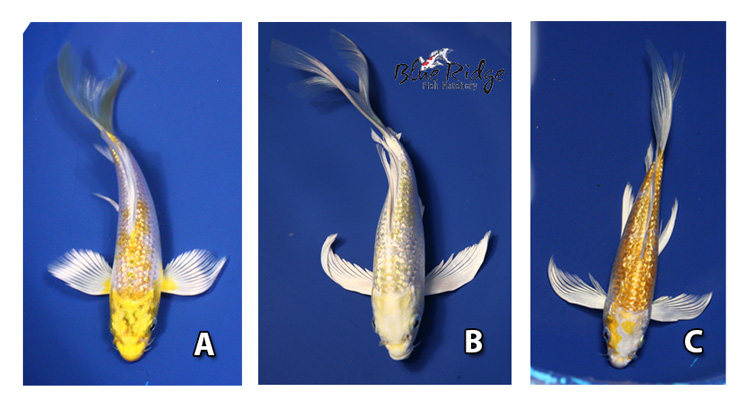 Leave a comment below and voice your opinion.  And remember, there are no wrong answers!  Beauty is always in the eye of the beholder.